Tessa Steinberg
Director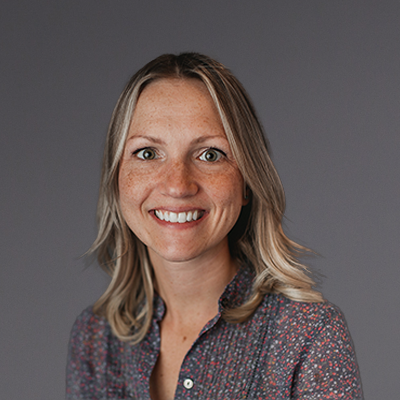 Tessa Steinberg is the Director and Owner of Pipster Prep. Tessa earned her Bachelor's Degree in Business Accounting from Oregon State University. After working in the accounting field for a few years, she decided to make a career change. With a love of children and education, Tessa moved to South Korea where she taught English to children ages three to ten years old. Upon returning to Portland, she enrolled at University of Portland and earned her Master's in Teaching. She went on to teach Kindergarten and First Grade in the Evergreen School District. As a kindergarten and first grade teacher, she saw how important kindergarten readiness was. Her dream of opening a preschool began while in Korea, and with her experience in public education, she is excited to be able to prepare students for entering elementary school.
Jessica Castrapel
SW Site Director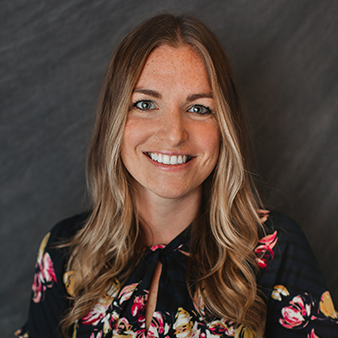 Jessica Castrapel is the Pipster Prep Southwest Site Director. Jessica started at Pipster Prep in September 2014. She has 14 years of experience as a nanny. She earned a Bachelor of Science in Psychology from Portland State University and a Master of Education from Loyola University. Jessica is Montessori trained and earned an Assistance to Infancy Teaching Diploma from Montessori Institute Northwest. Jessica has a passion for early education and knows that providing an environment full of rich, happy experiences aids a child in developing a love for learning. Her goal is to inspire children to seek peace, reveal their uniqueness, and fulfill their potentials. She enjoys gardening, paddle boarding, and spending time with her dogs, chickens, and husband, Elias.
Briar Hayworth
NW Site Director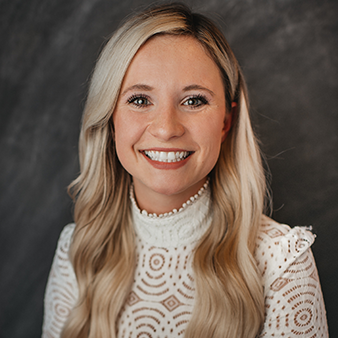 Briar Hayworth is our Northwest Site Director. Briar was Pipster Prep's first employee and started when it opened in April 2014. She earned her bachelor degree in Child and Family Studies and her master degree in Education from Portland State University. Briar is passionate about education and inspiring children to love learning in a supportive, fun and nurturing environment. She believes that building community in the classroom is the foundation for a creative and exciting learning experience. Briar encourages her students to construct their own learning by engaging in rich conversations and open-ended questions. Her goal is for her students to learn about topics that apply to their lives while building meaningful relationships. When Briar is not at Pipster Prep, she enjoys spending time with her daughter Stevie, adventuring outdoors with friends and reading.
Alisha Harms
Hillside Site Director, Teacher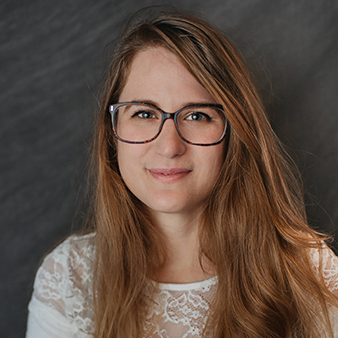 Alisha Harms is the Hillside Site Director and Head Teacher in our Rabbit Classroom. Alisha started at Pipster Prep in September of 2017. She received her bachelor's degree from Earlham College in Richmond, Indiana with a major in Biology. After college, Alisha moved to Portland and worked as a nanny for five years. She also spent a year interning at OMSI in their Early Childhood Education Department before starting at Pipster Prep. Alisha has always loved working with children, and believes that providing a space that caters to everyone's individuality will instill a love for learning throughout their entire life. In her spare time, Alisha loves hiking, birding, and crafting.
Hannah Maculsay
NE Site Director, Teacher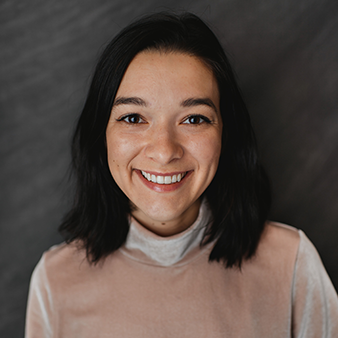 Hannah Maculsay is the NE Site Director and Head Teacher in our Raccoon Classroom. Hannah started at Pipster Prep in October of 2017. She earned her bachelor's degree in communications from Portland State University. Her desire for teaching is to provide an enthusiastic and positive experience for children just beginning their education path. Hannah aims to instill kindness in the classroom and create a harmonious environment for children to grow. Hannah is passionate about exploring the world and she spends her time going to concerts, making DIY aromatherapy and has a special place in her heart for the beach.
Rachel Podrabsky
NW Teacher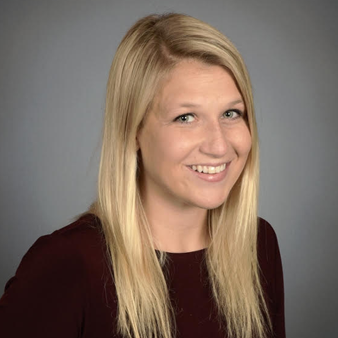 Rachel Podrabsky is the Head Teacher in our NW Raccoon Classroom. Rachel started at Pipster Prep in October 2018. She earned a bachelor's degree in Psychology from the University of Oregon in 2015. Before beginning her career at Pipster Prep, Rachel worked for the David Douglas School District as an Instructional Assistant for 3 years. Rachel is most interested in helping students become successful by working with each individual student's personal needs. She hopes to build a child's independence by teaching the social and emotional skills that are so needed when heading into their early childhood and beyond. Rachel enjoys spending time with friends, traveling, camping, and reading.
Kelly Schilling
NW Teacher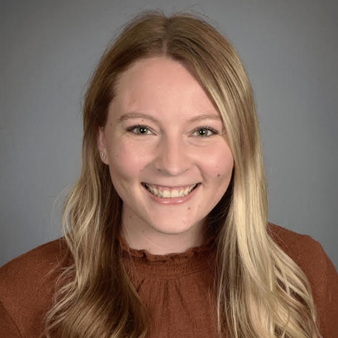 Kelly Schilling is a Head Teacher in our NW Fawn Classroom. Kelly started at Pipster Prep as an Assistant Teacher in February of 2018. She was born and raised in the greater Portland area. Kelly earned her Bachelor's Degree in Sociology with a focus on children and families from Oregon State University. Kelly has always wanted to work with children and has prior experience as a nanny for a family of three girls. She is excited to have the opportunity to be a daily part of childrens' preliminary education experiences. It is her purpose to make each day a great day for every child, and to help them develop and get ready not only for kindergarten but for life.
Nina Kessler
NW Teacher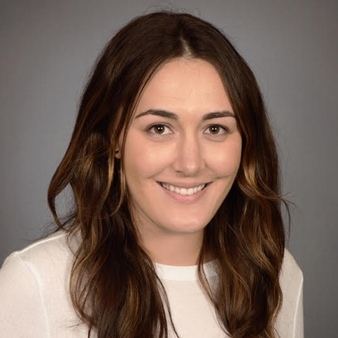 Nina Kessler is the Head Teacher in our NW Fox Classroom. Nina earned a Bachelors of Science in Social Science from Portland State University and plans on pursuing her masters degree in teaching. She has been a nanny for nearly ten years and has traveled the world, spending time in schools from Cambodia to Belize. She believes strongly in fostering a love for learning early on by nurturing children's curiosity through play. When Nina isn't teaching she enjoys exploring the Portland food scene, listening to podcasts, traveling with friends, and watching true crime.
Macy Ferrer
NW Teacher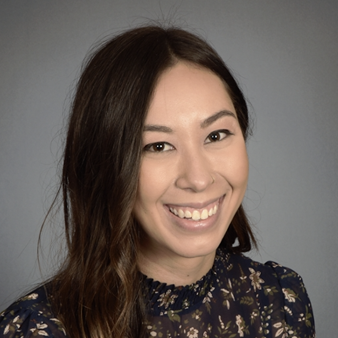 Macy Ferrer is the Head Teacher is our NW Bear Classroom. She received her Montessori Teaching credential in Early Childhood from the Montessori Training and Education Center. Before working at Pipster Prep, Macy was teaching at a Montessori School for three years in the Bay Area. She has always been very passionate about working with children, especially young ones. Macy enjoys watching students grow and learn from each other. She believes that each child has something unique to offer, and a good way for them to express that is in the classroom environment. In her spare time, she enjoys spending time with her boyfriend, Charlie and taking in all of Portland's amazing little food spots and beauty!
Megan Maculsay
NE Teacher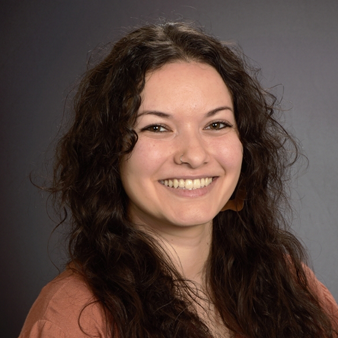 Megan Maculsay is the Head Teacher in our NE Bear Classroom. Megan started at Pipster Prep in January 2020. She began her career in the field of psychology and child development in 2015 working as a Behavior Therapist to children with Autism Spectrum Disorder. She completed her Bachelor's of Arts Degree in Psychology at California State University San Marcos in 2017, and continued her work in behavior therapy in Portland, Oregon. With over four years of experience working with children with ASD, she has gained an even more comprehensive understanding of the developing mind, as well as how to effectively support families. Megan believes in creating an accepting classroom environment, helping each student explore what it means to be a kind and compassionate individual. Creative problem solving, positive reinforcement, and fostering critical thinking skills are some of the core values that Megan promotes in her classroom. Outside of the classroom, Megan enjoys drawing, cooking for loved ones, and venturing out to the forest or coast whenever possible.
Caroline Baker
SW Teacher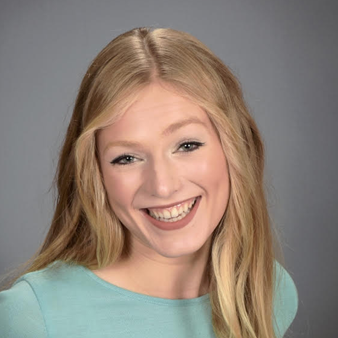 Caroline Baker is the Head Teacher in our SW Fawn Classroom. She earned her Bachelor's degree in English from the University of Oregon. Caroline brings to the classroom a passion for early childhood learning and literacy. Prior to Pipster Prep, she worked for a tutoring firm assisting students with test preparation and subject support. Caroline strives to build a classroom of strong community through teaching communication and courtesy, and to foster imagination and independence in her students. She desires to provide her students with a loving environment that promotes kindness while building self esteem and social skills. When not at Pipster Prep, Caroline loves to go for long runs, spend time with her husband and family, explore the outdoors, and curl up with a good book and her cats.
Lindsey Jamerson
NW Teacher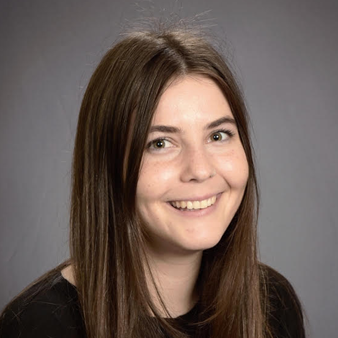 Lindsey Jamerson is the Head Teacher in our NW Rabbit Classroom. Lindsey started as a Co-Teacher in the NE PreK Classroom in May 2020. She worked as a nanny for over six years while she obtained her Bachelor of Science degree in Urban & Public Affairs from Portland State University. She strives to incorporate what she learned throughout her schooling about inclusivity, community development and environmentalism into her classroom. She hopes to do this by building strong social-emotional skills as well as creating a deep sense of community and empathy for others. She believes that ensuring students learn these values at a young age is the key to a brighter future for us all. When Lindsey is not teaching she enjoys traveling, seeing live music, cooking, spending time with friends and family, and caring for her four chickens and her dog.
Hannah Verbout
NW Teacher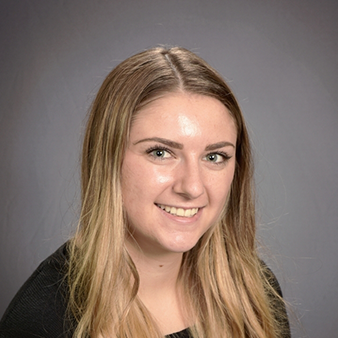 Hannah Verbout is the Head Teacher in our NE Fawn Classroom. Hannah started at Pipster Prep in December of 2019 as an assistant teacher. Since then, Hannah has earned her Bachelors of Science in Elementary Education and Preliminary Teaching License in Oregon. Hannah aims to provide an inclusive environment where her students feel valued and empowered to be their own unique self. Her goal is to equip her students with strategies that can be used beyond the walls of the classroom, in all aspects of their life. Some key values Hannah instills in her classroom are problem solving, independence, critical thinking, and creativity. When she's not in the classroom, Hannah enjoys taking her dog for walks, baking, eating ice cream, going to the beach, and spending time with her family and friends.
Corri Dunn
Hillside Teacher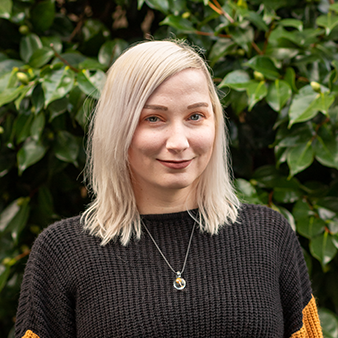 Corri Dunn is the Head Teacher in our Hillside Bear Class. She started at Pipster Prep in September of 2020. Corri earned her bachelor's degree in Liberal Studies and Education from Saint Leo University. She recently completed a teacher preparation program through the University of West Florida, earning a certification in teaching preschool through third grade. Corri has worked with students in preschool through fifth grade, including at a fine arts school. She has a profound love for early childhood education and strives to incorporate her passion for literacy, social-emotional development, art and nature into her classroom. She wants her classroom to spark authentic curiosity in her students and for them to feel safe and cared for as they thrive daily. When Corri is not teaching, she loves spending time with her husband and dog, Fleetwood. She enjoys listening/reciting poetry, venturing into nature, traveling, and experiencing live music.
Anaisa Soto
SW Teacher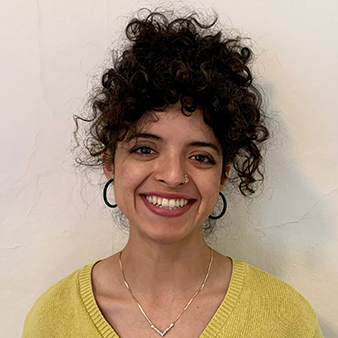 Anaisa Soto is the Head Teacher in our SW Bear Classroom. Anaisa earned her Bachelors in Liberal Studies with a concentration in Teacher Preparation at California State University, East Bay. In the future she hopes to pursue her Masters at PSU in the Graduate Teacher Education Program. She believes in tailoring the classroom to the needs of her students, while simultaneously providing the opportunity to explore. She believes that learning should be fun and activity based. She understands that the classroom is also a place where children develop. Anaisa promotes kindness, patience and empathy in the classroom. When not at Pipster Prep, Anaisa works on bringing old family dishes to life, enjoys hiking and skating whenever she can. She looks forward to connecting and learning and developing with the students at Pipster Prep.
Korah Vonderahe
SW Teacher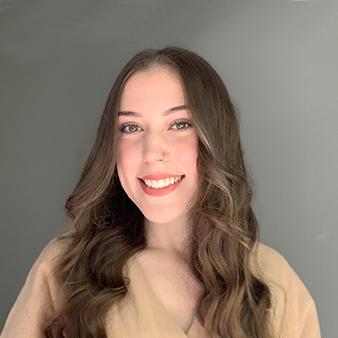 Korah Vonderahe is the Head Teacher in our SW Owl Classroom. Korah earned her Oregon teaching license and Bachelors of Science in Elementary Education from George Fox University. As the oldest of five siblings, teaching young children has been a dream of hers since she was a little girl, and she is enthusiastic about building strong relationships and delivering differentiated student-centered support in a way that makes learning fun! Korah is passionate about social and racial justice, play/discovery-based learning, and is dedicated to using patience, compassion, creativity, and culturally responsive instruction in her teaching to foster an engaging and supportive environment. When she is not teaching, Korah loves to spend time with loved ones, go shopping, be out in nature, do art, and make music!
Rylee Anderson
SW Teacher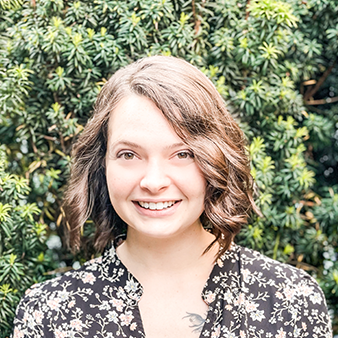 Rylee Anderson is the Head Teacher in our SW Fawn Class. Rylee graduated from the University of the Incarnate Word in San Antonio, Texas with a BA in Music and focus in Music Therapy. She strives to inspire a natural and continuing curiosity in kids by fostering an environment for hands-on learning. Rylee uses her Music Therapy background as a tool in how she approaches education and socio-emotional learning. She believes using music as an educational medium encourages growth in a supported and expressive way. Rylee's goal is to inspire a kinder and more empathetic generation by teaching diversity and having open, honest discussions. Rylee loves art, music and cats. She moved to Oregon in 2018 with her husband and cat. Rylee enjoys hiking and all the tasty food that the Portland area has to offer! In the future, Rylee is hoping to do mission work with underprivileged youth in Uganda with her mom, who is also a Preschool teacher.
Dominique DeRose
SW Teacher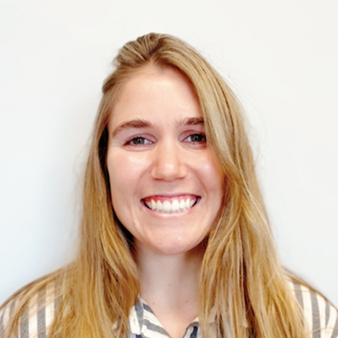 Dominique DeRose is the Head Teacher in our SW Fox Classroom. Dominique started as a Co-Teacher at Pipster Prep in February 2021. She moved to Oregon in August 2020 from Minnesota because of her love for the outdoors. Dominique has her Bachelor's degree in International Business from the University of St. Thomas. Eventually, she plans to go back to school for her Education degree. As a teacher, Dominique strives to observe and interact with each of her students every day to help foster social and emotional skills and build self-esteem. She aims to celebrate individuality and teach the importance of kindness & inclusion. Dominique's simplest goal is to inspire her students to love learning. When not at Pipster Prep, she loves doing yoga, cooking, and hiking & camping with her boyfriend Nick and their pup Luna.
Ashley Fernandez
Director of People and Culture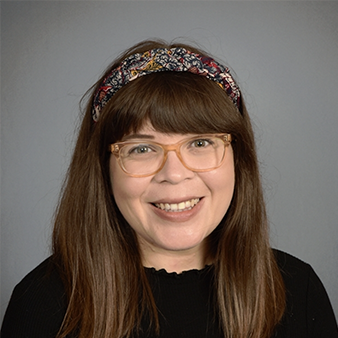 Ashley Fernandez is our Director of People and Culture. As part of her role, Ashley assists with onboarding, coaching, and serves as additional teacher support. Ashley has a bachelor's degree in Education from Arizona State University and has worked with children for more than 10 years. Before working at Pipster Prep, Ashley was teaching and designing curriculum at a Project-Based Reggio Emilia preschool in San Francisco. She has always been passionate about fostering a love for learning, discovery and exploration by nurturing children's curiosity in their classroom environment. Ashley strongly believes in building a strong community through teaching students how to problem solve and work together as a team. Ashley's goal is to help create a fun environment where Pipster students love coming to school and can thrive and flourish! When Ashley is not at Pipster Prep, she is traveling to new places, exploring the Portland food & coffee scene and hiking with her husband and new baby boy.
Grace Pestridge
NW Teacher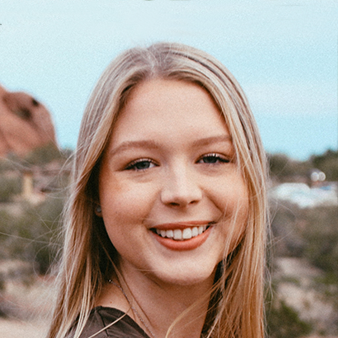 Grace Pestridge is the Head Teacher in our NW Kinder Classroom. Grace graduated from Arizona State University with a Bachelors in Early Childhood Education and Early Childhood Special Education and her Arizona Teaching License. She completed two years of student teaching across Preschool and Elementary settings in addition to over six years of experience in childcare. In her senior year, Grace completed an honors thesis on positive behavior intervention strategies. Grace believes that her classroom should be a place where all students feel safe to explore, ask questions, and try new things. She strives to foster a hands-on and inclusive learning environment. In her free time Grace enjoys baking, travelling, and going to the movies. In the future Grace hopes to get a Masters in Education.